We're going to be sharing a few of the GT-R's that we've found to stand out from the rest. Sporting a specific style, and function that separates them from the crowd. This one comes from Dino @ Speedhunters, Thanks for the awesome article! 
John
We're working hard to bring you our in-depth coverage of the Yokohama World Time Attack Challenge event held last weekend in Sydney, Australia, but after returning to Japan and starting to properly go through all my images, I did come across a few cool car spotlights that I'd like to share with you first.
Let's get things started with this ex-Powertune BNR34 Skyline GT-R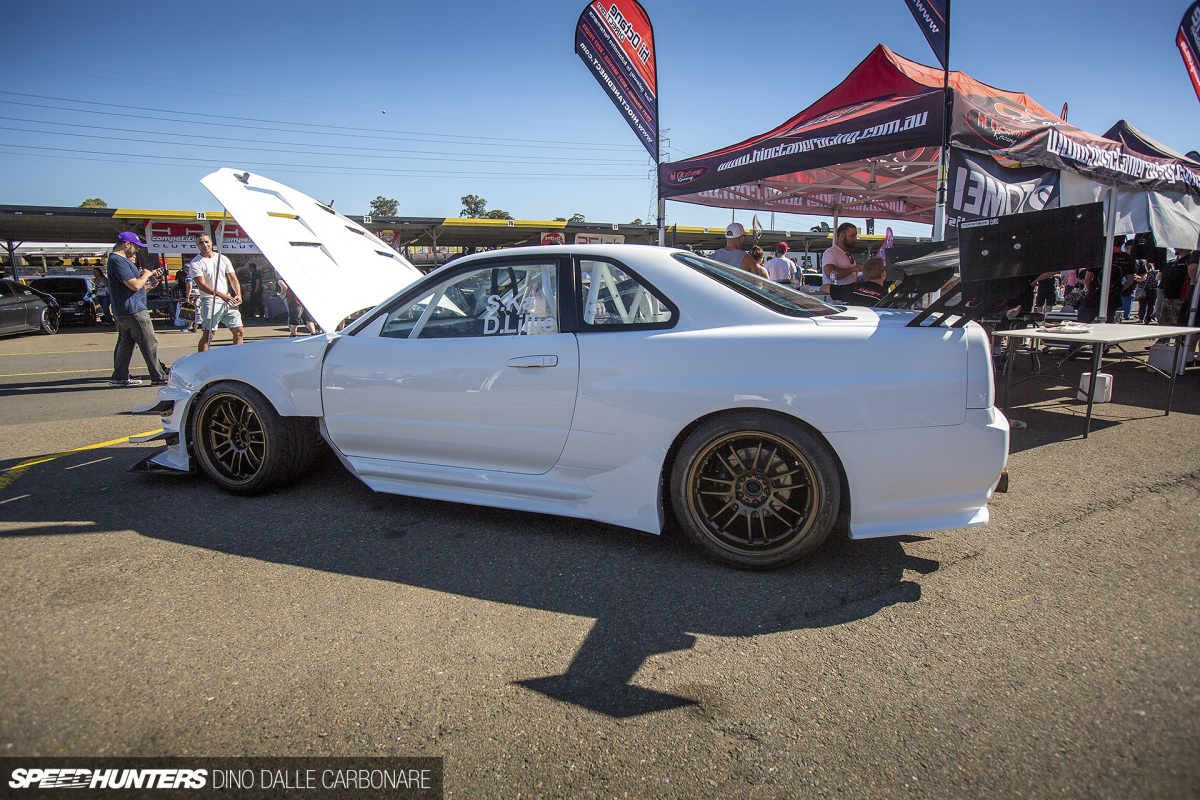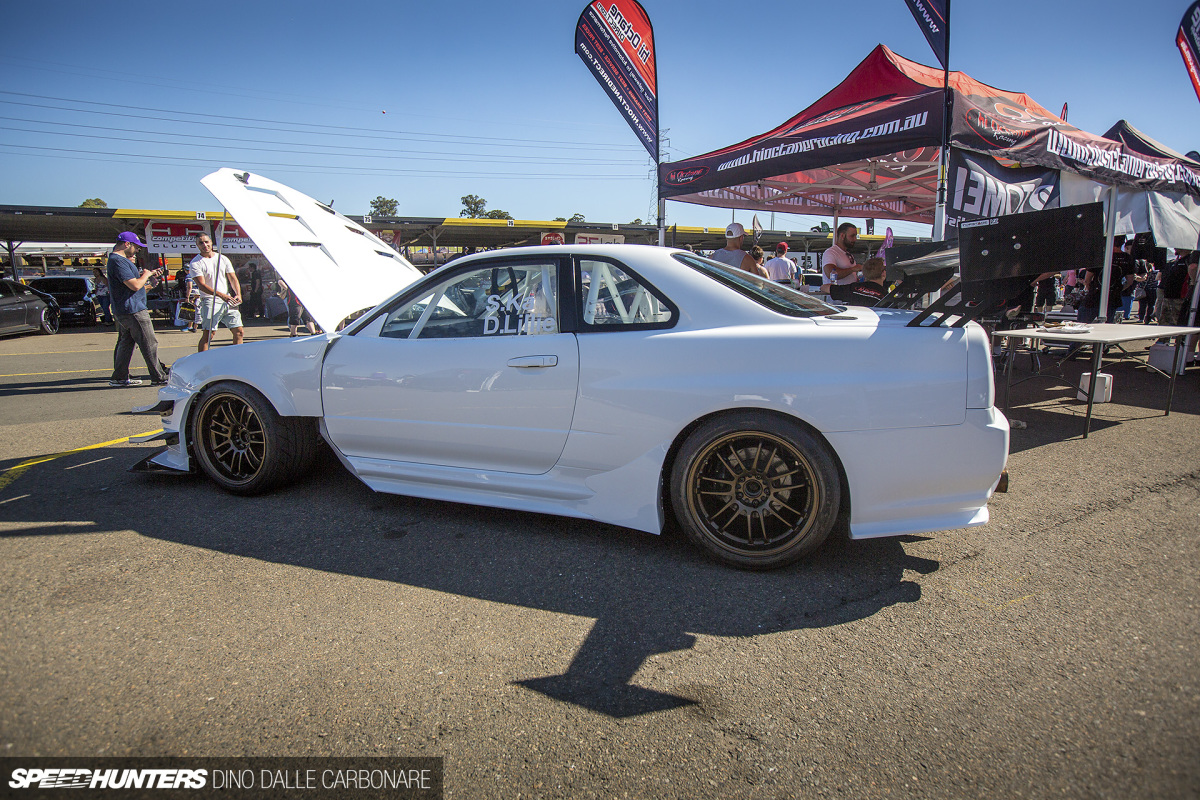 This Nissan won the Open Class at WTAC when I last attended the event back in 2014, and seeing it stripped of its livery and in a refreshed state on the Hi Octane Racing stand, it was just begging for a closer look. Plus, as much as I like following the wild stuff that happens in the Pro Class ranks, I will always prefer the less in-your-face builds that you always find in the more regulated classes.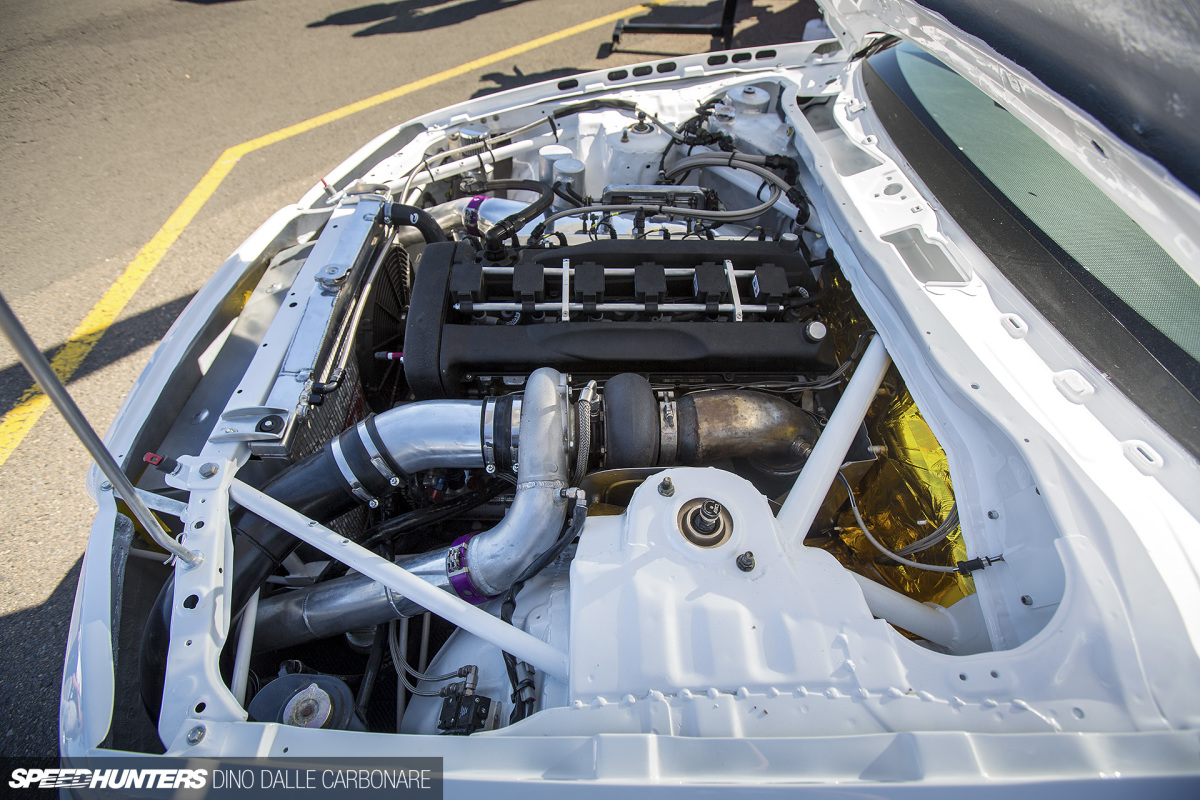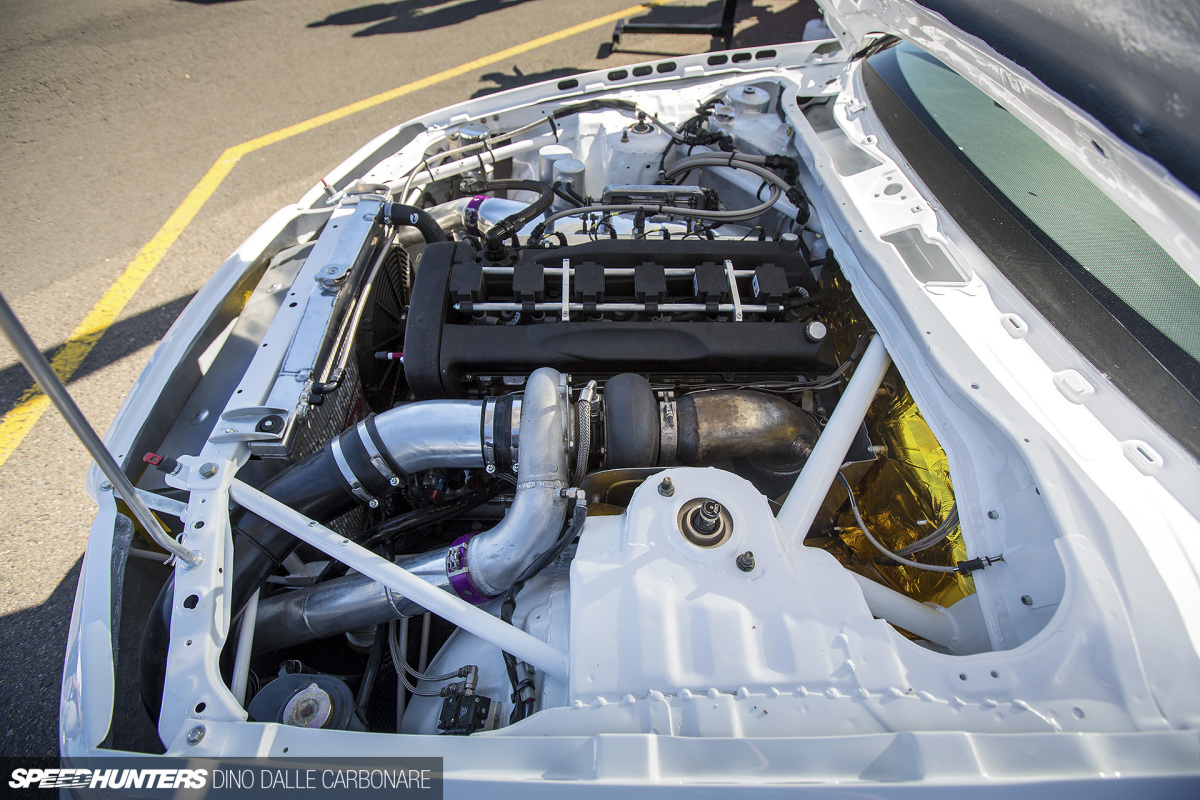 I thought it also represented the Australian way of building up a track-spec GT-R rather well. It features a high level of fabrication, a great technical approach in its parts selection, and has a heavy dependency on big power.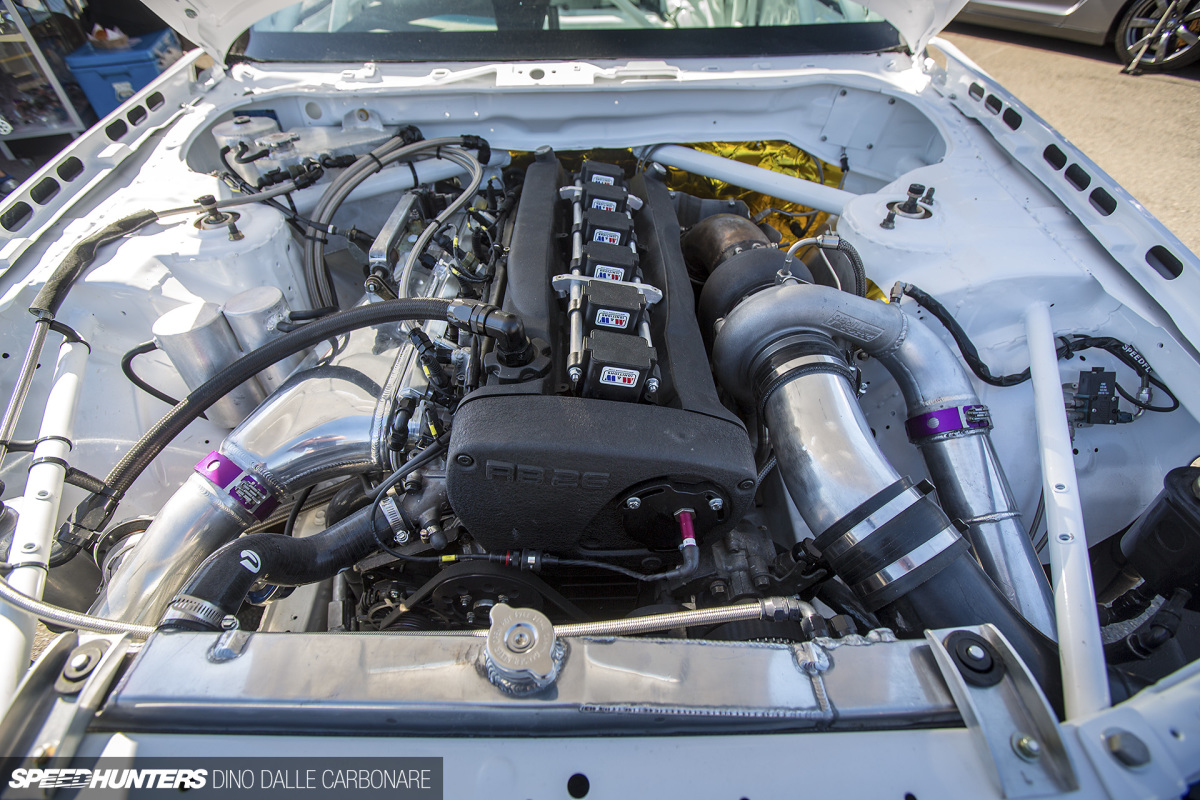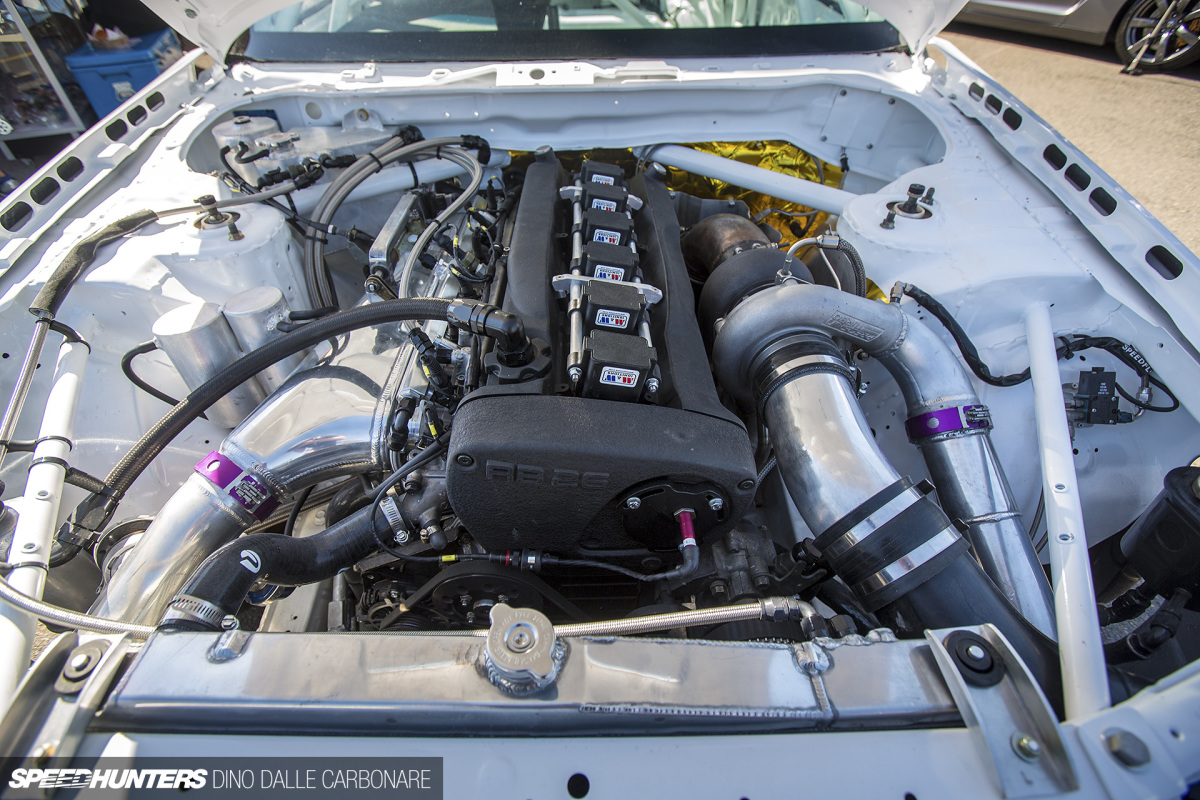 The latter is achieved through a stroked RB and a single Precision turbo setup with custom piping feeding a cooled intake charge to each of the six cylinders via a Hypertune manifold. But as soon as next year rolls around its owner, Steve Ka, told us that he will replacing the whole ensemble with a billet engine capable of 1100 HP, up 300 HP on the current power. That's all channeled to the wheels via an upgraded Albins sequential.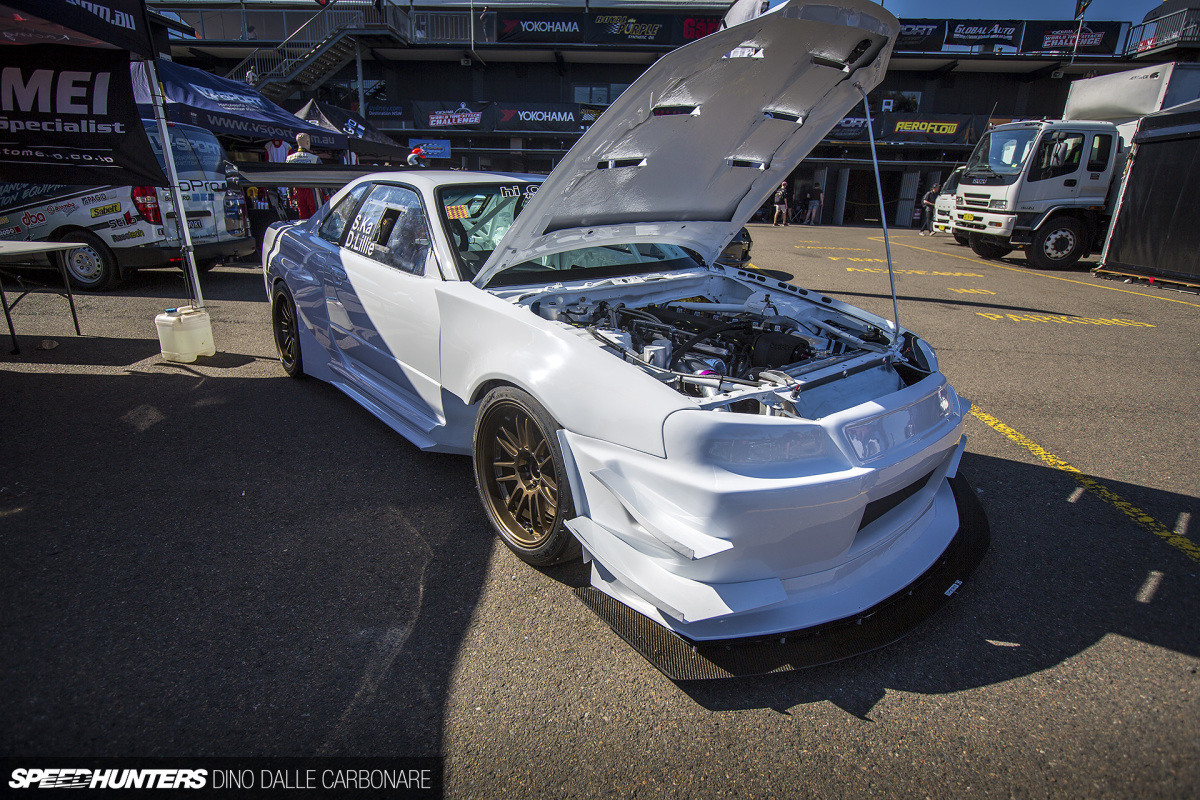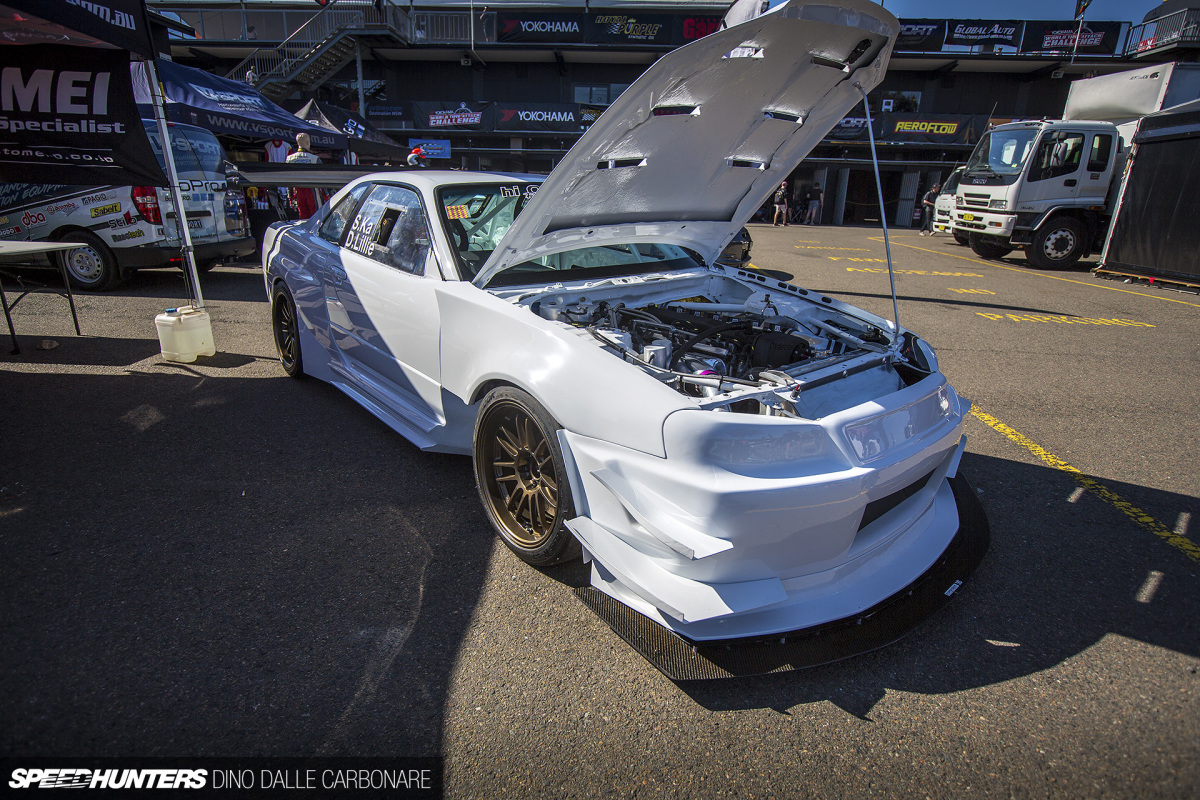 Since I saw the car two years ago it's had a slight remodelling at the front end with a cleaner lower bumper section topped off with larger canards and a more protruding carbon fiber lip and bigger Topstage V3 rear wing. There's also a new hood design with six large openings to help channel air out of the engine bay.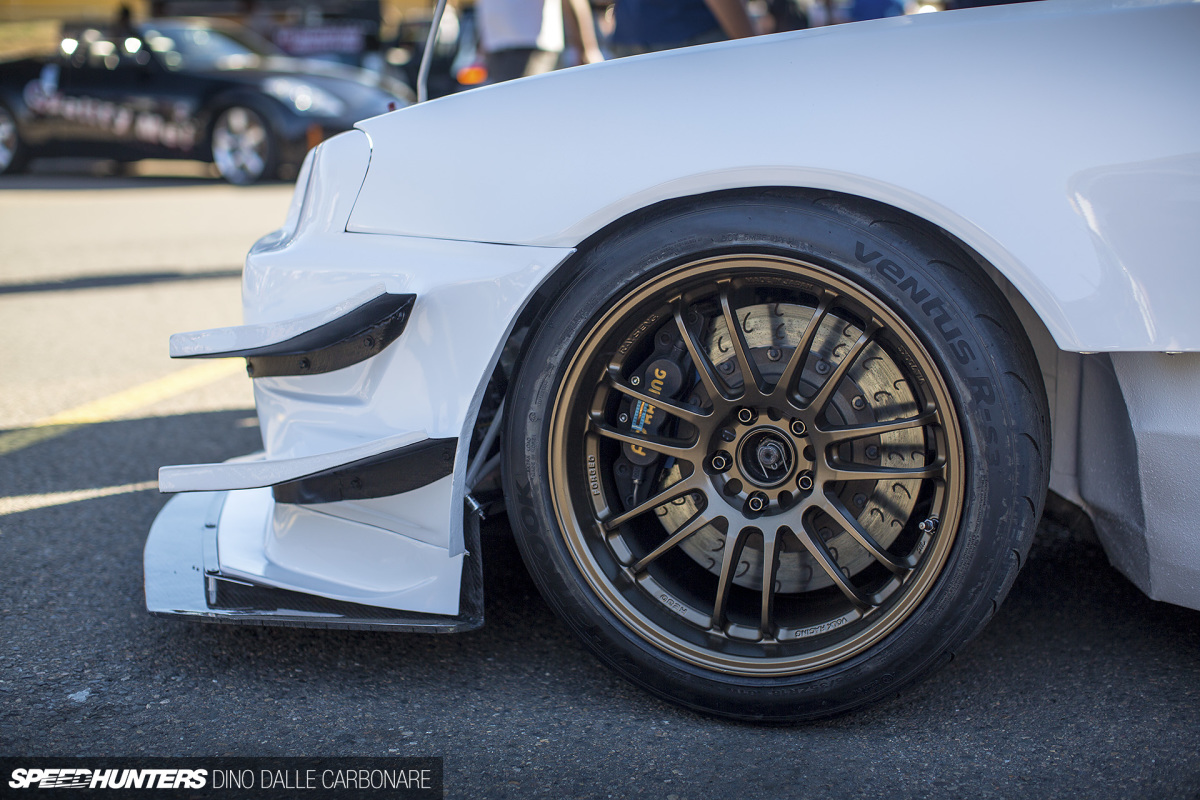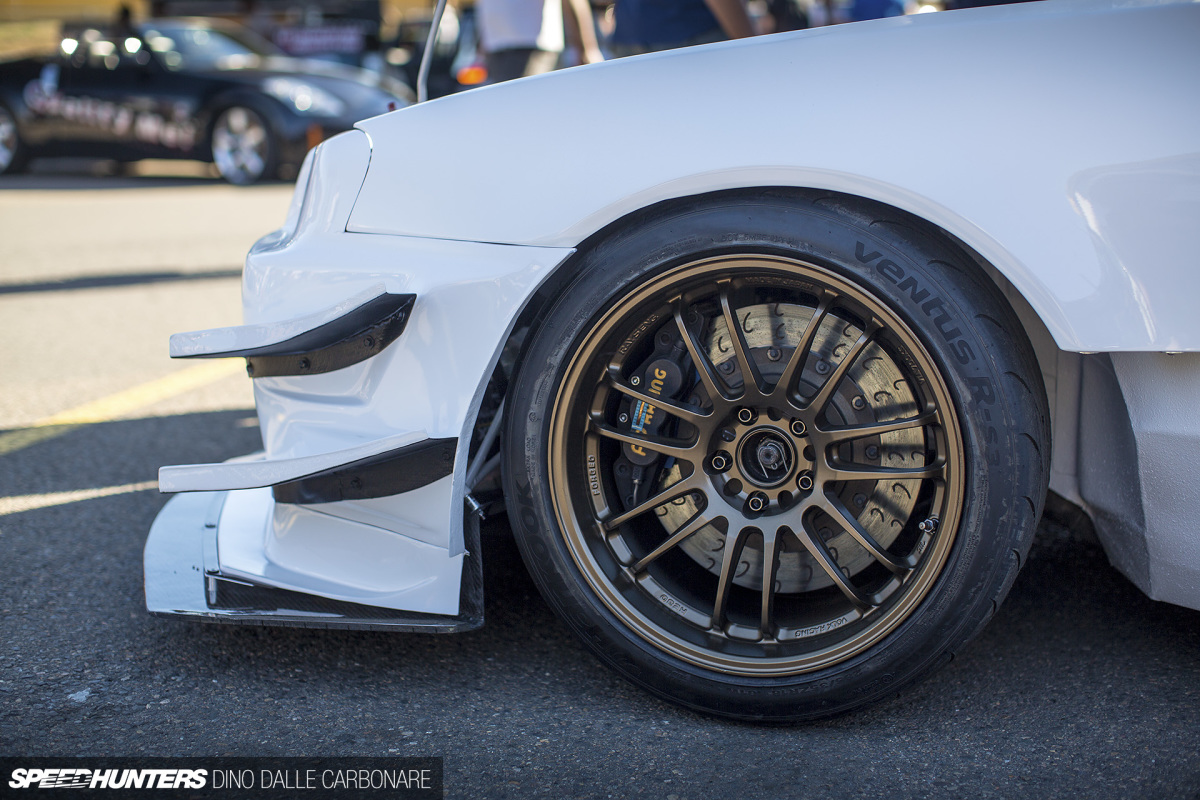 The front fenders are modelled after the Nismo Z-tune items, but the tapered out corners are where the similarities end. These are wider and sport a cut lower section to expose the modifications made to the chassis to help air flow cleaner under and around the car. It sits on bronze RAYS Volk Racing RE30s wrapped in Hankook Ventus semi-slick rubber. It's hard to miss the 6-pot AP Racing calipers and 2-piece J-hook grooved rotors too.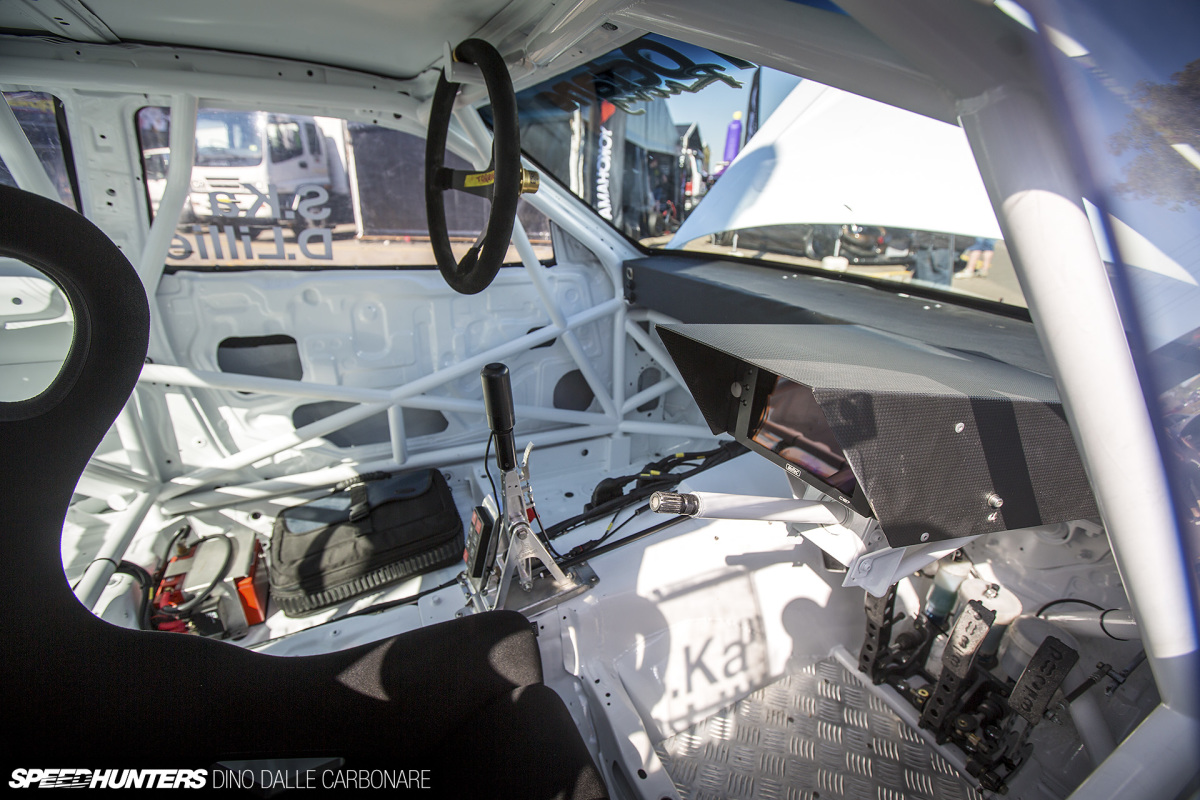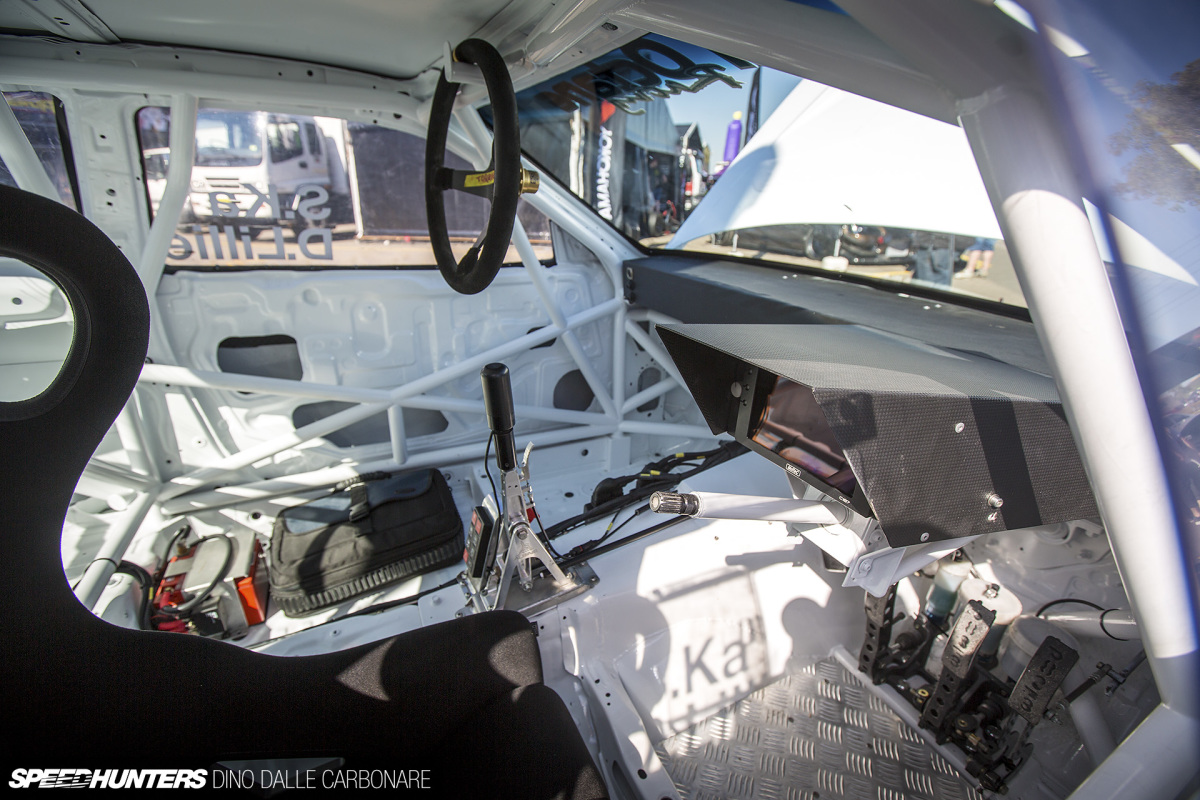 It's pretty serious business in the interior where there's absolutely nothing left from a stock BNR34. Aussies take their roll-cages pretty seriously and always try to bring them up to international standards, as race tracks and series in Australia are far stricter on this side of things compared to Japan for example. So sitting among the complex multi-point cage is a custom dash equipped with a MoTeC C187 color display, an adjustable pedal box and pretty much nothing else.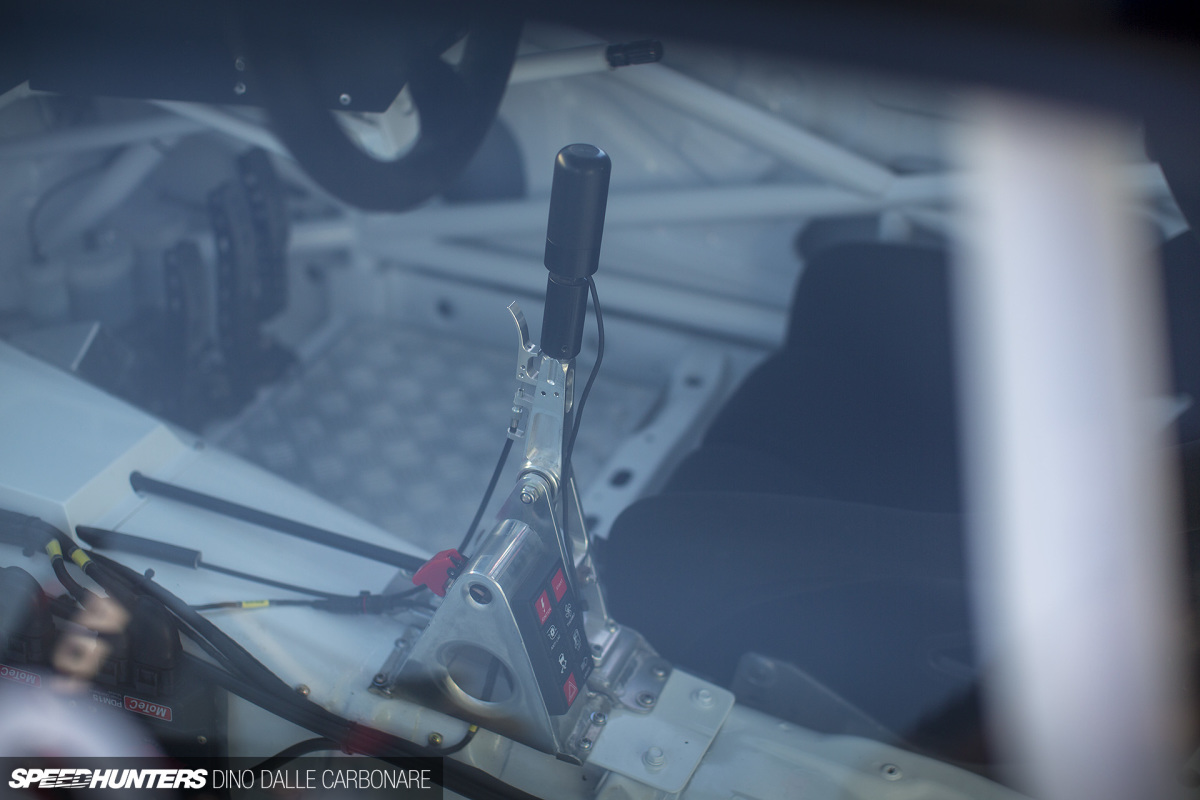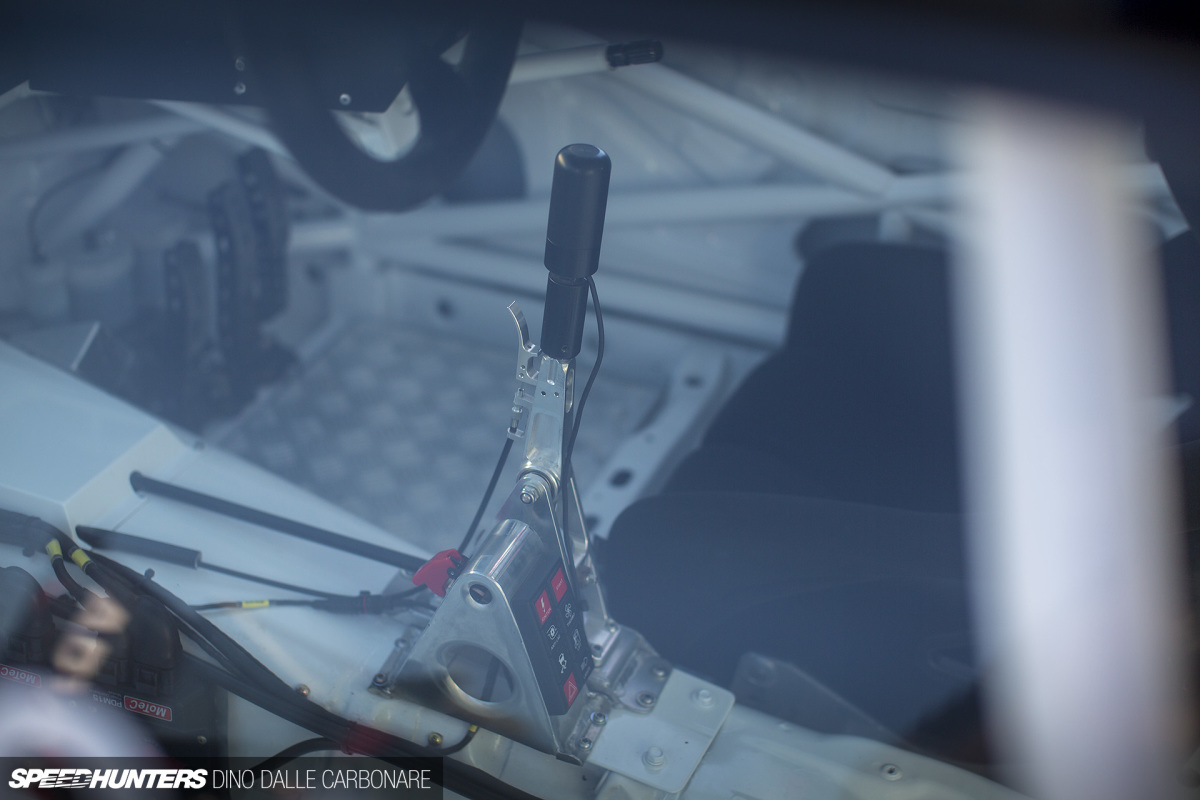 Except the driver's bucket seat and the Albins sequential transmission shifter, of course.
Here's a quick video of the car testing at Sydney Motorsport Park for last year's event. Steve, who's also the driver, will be back out on track at WTAC 2017 as he continues to test and refine this rather special R34, not happy until he gets his beast to lap in the 1 min 27 sec bracket.
Dino Dalle Carbonare
Instagram: speedhunters_dino
dino@speedhunters.com